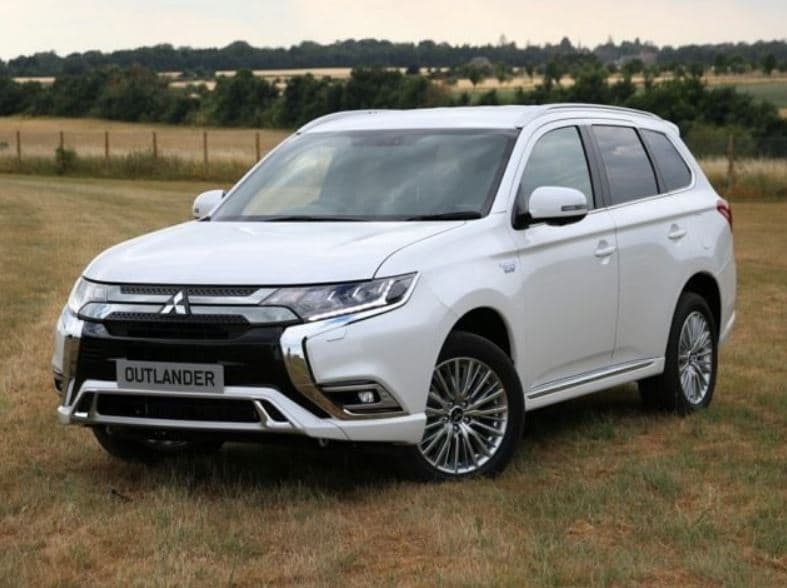 ​
Forgive us for the belated news, but in case you didn't know, our very own 2019 Mitsubishi Outlander PHEV won an exciting award! Back in November during the Los Angeles Auto Show, Green Car Journal's named this plug-in hybrid model the 2019 Green SUV of the Year™! This was of course an exciting occasion, and Mitsubishi is honored to have been awarded for their larger model that's helped make 'going green SUV-style' more affordable for the masses. In fact, the Outlander PHEV's price tag has helped it become the best-selling plug-in hybrid SUV on the market*!
If you're searching for a way to green up your life while still staying behind the wheel of a larger vehicle that has room for your gear and/or family members, here's a bit of information about the 2019 Mitsubishi Outlander PHEV, which we have a few of at our dealership.
Engine: a 2.0L MIVEC engine that's paired with twin electric motors gives the Outlander PHEV and EPA-estimated 74 MPGe.
Range: using only electric power, you can drive up to an EPA-estimated 22-miles, which is perfect for around-town trips or quick commutes. When you factor in the gasoline engine, you can go up to 310 miles, so you don't have to worry about traveling long distances with this plug-in model.
Charge: plug-in hybrid vehicle ownership doesn't have to be scary, especially when you have three ways to make sure your Outlander PHEV has the "juice" it needs. At a DC faster charging station, you can get up to 80% in 25 minutes. At home, a 240V plug can charge this PHEV SUV in 3.5 hours, and a standard 120V plug can do it in 8 hours.
For more information on the award-winning 2019 Outlander PHEV, stop into our dealership this week. If you aren't ready to commit to the alternative vehicle route, don't worry! There are still several gasoline-powered Outlander models you can test drive instead.
*Based on IHS Markit New Registrations data for fuel types of plug in hybrid and all SUV body styles for Jan 2013 through September 2018 (where actual data are available), which is compiled from governments and other sources and captures 95 percent of global new vehicle volumes in more than 80 countries.